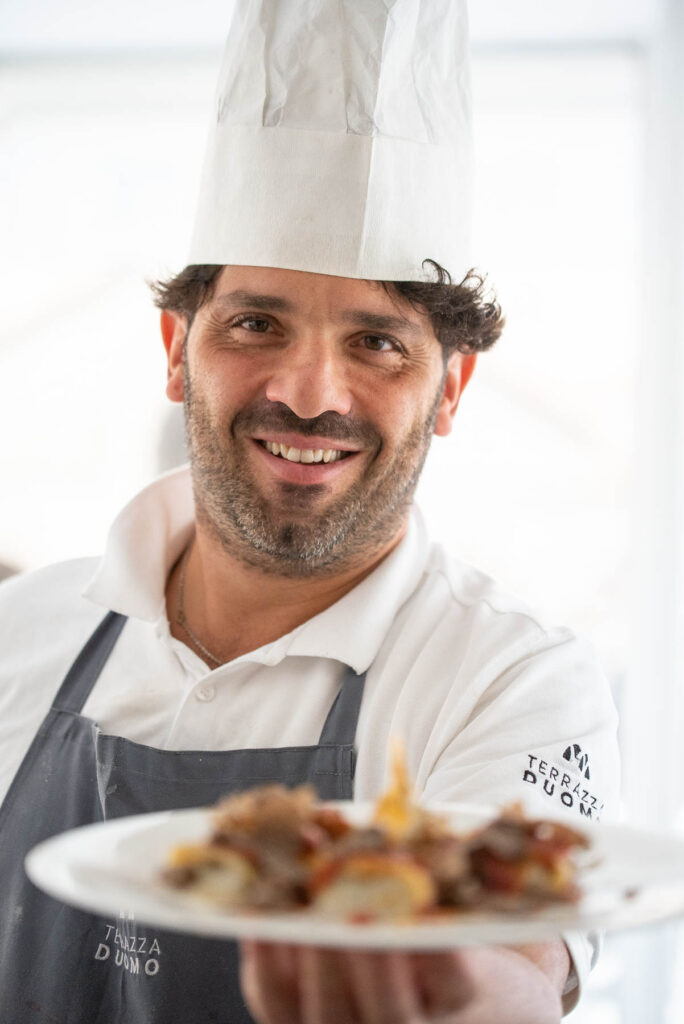 Chef Salvatore Milano
Salvatore Milano's cuisine enhances Mediterranean flavors starting from the Amalfi Coast and pursues the constant search for a balance between innovation and tradition.
His long journey continues at Terrazza Duomo after numerous and precious experiences in Italy and abroad: from the Hotel Caruso in Ravello to the Lutezia in Paris, from the Palace hotel in Gstaad (CH) to the San Pietro and Le Sirenuse in Positano, from the Accademia restaurant of the Beau Rivage Palace in Lousanna (CH) to the La piazzetta restaurant of the "Le Cirque" group in Santo Domingo up to the "Trattoria Da Gemma" of Amalfi.
A circle closes at Terrazza Duomo that sees Salvatore return to his origins in a dream location.